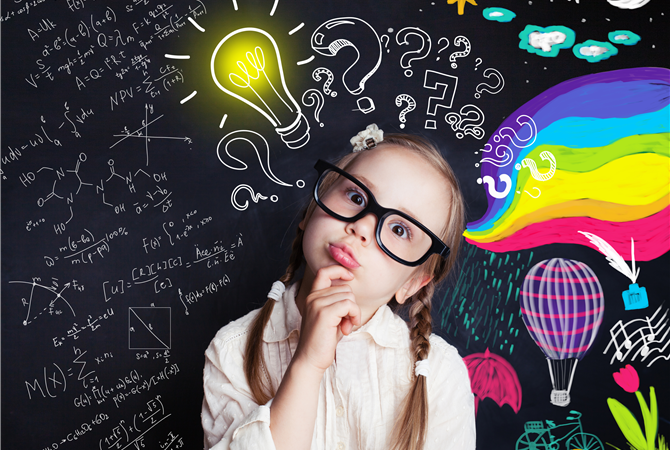 Physical education and the art of teaching
Reference: Mikael Quennerstedt (2019) Physical education and the art of teaching: transformative learning and teaching in physical education and sports pedagogy, Sport, Education and Society, 24:6, 611-623, DOI: 10.1080/13573322.2019.1574731

The abstract and section headings: Quennerstedt argues that the only future for physical education is more physical education. His doesn't arguing for the end of physical education but instead argues for different physical education. He contends that physical education should strive to create different ways for children to be some-one in the world. Only by critically scrutinizing and designing transformative and varied practices in physical education can we claim that the educative side of the subject is meaningfully recognized/actualised.

Physical education shouldn't be about one thing or one outcome. There shouldn't be a right way of being physically educated. Equally physical education shouldn't be something that comes to an end when a child leaves school. It should be continuous and therefore educative. Physical education should always be making judgements about the child based not on a set of tight criteria but on the needs of the child. We, as physical educationalist, should be making constant judgements about the what(s), what(s) and how(s) of education. Quennerstedt believes that we should be reclaiming (i) a certain view of the child in education, (ii) the open-endedness of physical education, and (iii) the art of teaching. To do this we must start with the purpose of education – the why – before deciding on the what and how. The sub-headings in the paper are: Background – the continuous worrying signs! The view of the child, physical Education as educational, and the art of teaching.

Introduction and conclusion: The paper is the transcript of Quennerstedt 's José Maria Cagigal Scholar Lecture at the AIESEP World Conference in Edinburgh 2018. In this lecture Quennerstedt made connections between his beliefs and those of Cagigal who drew our attention to "the importance of starting with the child and children's play when discussing the value and contributions of physical education and sport."

One of Quennerstedt's key arguments was the need to value being some-body (not just a body) in the world and the opportunities, possibilities, and experiences this positioning of the child might offer them and us. He desired to afford each child the chance to experience transformative learning and teaching that would focus more on who was being transformed and less (if at all) of what they were to be transformed into.

He concluded by stating that physical education matters but warned that it needed to be educative and not mis-educative. Physical education has been, he said, wedded to narrow ideals. Its goal shouldn't be proficiency in sport, nor trying out lots of different things in the hope that one will stick, nor learning techniques or how to cooperate nor being more physically active (even if these are part of physical education). The aim should be "more education, more physical education and the capacity of further physical education." This is a risk however because we don't know when education happens. Certainly not when we start teaching. When we begin differently with different beginners the ends are unknown. While this is a laudable goal it is also challenging.

In opening ourselves, and different some-bodies, to new beginnings and in allowing them to be some-body, we need to focus on the art of teaching. If we focus on the relationship between some thing being taught by some one to some-body and acknowledge that education doesn't start and finish when we want, then we come to see physical education as a continuous act in which we make decisions about the why(s), how(s) and what(s) of education. Physical education has, Quennerstedt argues, a "responsibility to engage students in practices that bring something unexpected, bringing newness not asked for."

In asking what this looks like he argues that it might include several different pedagogies depending on the some-bodies in the room: A pedagogy of becoming, meaning, discovery, hesitation, inquiry, social justice and/or plurality. If we are wanting to transform PE, then who or what do we want to transform? The child, teachers, content, teaching, schools, or society? And in relation to what?

Quennerstedt brings this article to an end by asking us to reclaim physical education, reclaim the child, reclaim the open-endedness of physical education, and reclaim the why before deciding the what and the how.

Tables and diagrams: The diagram shows the interrelationship between the teacher, student and context and the influence of the school and society on each collectively and in isolation.

The point of the paper: The paper aims to position physical education as important. So important, in fact, that we need more physical education just not the one that dominates at present. We don't need such fixed goals for physical education nor such pre-determined start and finish points. Instead, we need to consider physical education as a lifelong process that isn't the same for every-body. The needs on one body are not the same as every-body and as such we need to be more fluid in your teaching. We also need to stop thinking of the what and the how before really looking at the why.

The main arguments: We are too fixed in our ways. We have things to teach and schemes of work to progress and we lose sight of the child and the art of teaching. When we use one approach with all learners, we lose sight of their individuality and the different journeys they may go on in the acts of becoming some-body.

The importance of this paper: The keynote was important, and the paper opens it up to a wider audience. Which makes it even more important. My advice, especially as it's open access, is to read it. I have read it more than once and had the privilege of being in the room when Mikael gave his address and yet I get something out of out every time. I hope you will too.

The paper's contribution to my knowledge: The challenge has always been to remove the blinkers and look at physical education more holistically. It isn't one thing that starts and ends in school. It is more than that. The challenge for me, I feel, is how I understand and embody that in what I do. Fixed points and ends are just easier to grasp and enact but I want to be better than that.

Summary of the paper in one or two sentences: We need physical education, but we need it to be more than it is. We have constrained it and now we need to set it free and, as consequence, set both the child and our teaching free to be different things to different people in different contexts.

To the Author: I would welcome a response to this blog. If you wish to write a response to be published on PEPRN, please email me – A.J.B.Casey@lboro.ac.uk with the final text.

About the Twenty 20 Vision Blog: For many years I wrote a weekly blog. In fact, between 2011 and 2021 I accumulated a catalogue of more than 450 blogs. But then I hit a wall. I simply ran out of energy and time. Consequently, 2022 wasn't a great year for PEPRN. Following a modernization of the blog by Philte (thanks), and recognising my enduring desire that this break be a blip and not an end, I'm back with a new format and renewed ambition.

During 2022 I acknowledged that I needed to run PEPRN differently and over time the idea of a "Twenty 20 vision" blog emerged. This was, in part, in tribute to T20 cricket (which I love) and 20/20 vision (which I used to have) and in part due to the recognition that PEPRN needed to be easier to write and therefore sustain.

The idea of the Twenty 20 vision blog is for me to read a paper in no more than twenty minutes using an approach I often recommend to students but have never actually done myself. For each paper I will do a shallow dive, reading only (a) the abstract and section headings, (b) the introduction and conclusion, and (c) the tables and diagrams. All other writing will be ignored. With this information to hand, I will then write the blog in no more than 20 minutes (thus the "twenty 20 vision" blog) using eight headers: (i) Reference; (ii) The abstract and section headings; (iii) Introduction and conclusion; (iv) Tables and diagrams; (v) The point of the paper; (vi) The main arguments; (vii) The importance of this paper; (viii) The paper's contribution to my knowledge; and a (ix) Summary of the paper in one or two sentences. Whatever emerges will then be published (after a little editing because I make a lot of grammatical errors typing that fast). The aim is to make paper reading and blog writing manageable once again whilst maintaining the integrity and usefulness of PEPRN. My plan is to publish a blog every two weeks and provide an opportunity for the authors to respond to the blog (an aspect of publishing that I'd like to see more of in this type of endeavour).

I hope I will achieve these aims, but feedback is welcomed and invited. Please let me know how I can get better at this and how the blog can better serve the community.