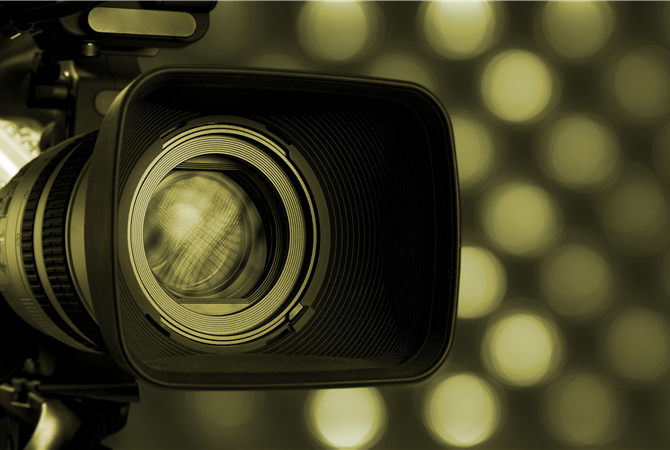 Physical Education as Porn
In approaching a new academic year - and reflecting on the different ways in which I might begin to engage with, challenge, support and learn from a new cohort of aspiring teachers - I have chosen to use a familiar medium. This blog. For the better part of ten years I've positioned this blog as a space to discuss and share challenging ideas in an accessible and free-to-view space. As a consequence, I've read hundreds of papers in an effort to challenge myself and others to think, act and ultimately change the way physical education is "done" in our schools and communities. I don't know what success(es) I've had but I know that the physical education I perceive changes slightly every time I engage with the thinking of my community.
The aim of the next series of blogs is to specifically engage with pre-service, student, trainee, beginning, or whatever term we might use, teachers. The audience I have in mind are those who study with me at Loughborough University in the UK, but I hope these discussions are useful nationally and internationally. Given this audience I have undertaken to talk to them (you) and have assumed a newness to both physical education research and an academic blog. As such, I have started with an introduction of sorts and a challenge.
The purpose of this blog - and of the research that is published in our journals and discussed on our podcasts – is (and should be) to challenge us and make us think. One of the problems though, is research isn't always accessible. It's frequently either locked behind paywalls (something beyond your control) or blurred and hidden behind academic language (which is very much within our control) or both. Regardless of the obstacles, the end result is that the key audience (you, the practitioner) can't access it and as such is remains unread and lacks impact where it is most needed. After all, who reads research? Or at least admits to reading research?
Equally, who watches pornography? Or at least admits to watching it? (I bet that wasn't a question you expected). John Evans didn't expect the readers of this week's focus paper to watch pornography themselves. Nor did he expect them to admit as much. What he did expect, however, was for them to understand the concept of porn. Such knowledge is vital if a reader is going to understand his analogy.
I remember talking to David Kirk (as editor of the journal that published this paper) in 2012 about John's choice of title and analogy and hearing a little bit about the discussions the two professors had about the implications and connotations of choosing such a title and making any link between Porn and Physical Education. In many ways, the title was a brave decision and I wonder how many people have been put off from reading the paper because of the title and difficulty of the analogy? Were you or would you be? That said, sometimes we need to make bold statements just to get people to sit up and listen.
I remember seeing an advertisement, many years ago, in a local newspaper for a lawn mower. I remember it because the seller didn't opt for the traditional "Lawn Mower for Sale" but instead open with Sex! Before going on to say "now I got your attention - Lawn Mower for Sale."
It would easy to suggest that John did the same. However, I don't believe that was the case. Instead I believe he wanted to draw on the performance of sex for public consumption as an analogy for popular ideas that endure regarding physical education. Fundamentally, he wanted us to consider if the idea of physical education was so fixated on certain accepted aspects of performance performed by white, affluent, able, athletic, aesthetic, heterosexual bodies that it ignored everything else. He wanted us to challenge the idea that physical education could, in the same way that pornography does, deliver consistently high level of performance that are seen as wholly positive, mutually pleasurable, and available on demand. Instead, he wanted us to realise that it is often negative, unenjoyable and inaccessible.
Ultimately, he used the analogy because he wanted politicians to drop the idea that physical education was/is a subject in crisis that can only be saved through elite level performance and by 'fit kids' and, instead, return to a state of controversy where communities debated ideas about education and came up with their own local solutions. In short, a situation where the negatives, inadequacies, and displeasures of physical education share the same space as the positives and where race, gender, socio-economic background, disability, sexuality and body shape and image (among other things) all had an impact on our thinking and doing. To do this, he argued, we need to move beyond a process of fitting kids to physical education and start, instead, to fit physical education to kids.
The Paper
Evans begins with a discussion around the impact of private money on public spaces. In the UK, this is represented in the development of Academies i.e. schools who use private money to fund their state education remit. In the USA, this could be represented in the power of multi-national publishing companies in determining what's 'on the test' and therefore what should and should not be taught in schools. Evans argued that "not only does PE increasingly reflect market interests (drawing on private capital to fund a public educational service) but also, because its project essentially involves 'work on the body', its enterprise increasingly looks less like education than a form of mass/market produced soft porn."
Before moving on to criticise the state of school physical education, Evans suggests that "there's never been a more exciting time to be involved in PE." He contends that, as a profession, PE is progressing and enjoying agency and momentum in its efforts to address issues of equity and inclusion. Conversely, however, he argues that the structures of government and private enterprise control and fix "the principles, meanings, rights and understandings" of physical education and "regulate what and whose 'abilities' and bodies are valued and which/whose voices are heard."
In making an argument for a "big brother" like society, Evans draws on the work of a number of prominent academics to paint a picture of a 'pornographic society' in which we're never alone and always caught in on the ever-watchful eye of a surveillance camera or six. Nothing we do is missed and our actions are audited, assessed, inspected and evaluated. He didn't, however, limit this surveillance to the high street but instead applied it to education at all levels.
Evans didn't set out to either offend or be squeamish (feelings I've had whilst writing this blog) nor did he position porn as the worst thing to happen in a capitalist society. He did stress, however, that it isn't education although "it may try to pass itself off as such in the interest of achieving large participation rates and audiences and bigger profits." Consequently, Evans concluded, that we can measure PE against it. In doing this he compared PE to five different aspects of pornography, which I would crudely summarise as:
1. High-level performance – porn deals with fantasies and creates a reality where pleasurable and satisfying, high-level performance is available on demand.
2. Exploitation – porn is a business that exploits people and strips them of their identity.
3. Parts of the Whole – the camera doesn't focus on the person but on…specific things…with little or no interest in the person themselves.
4. Doing rather than not doing – porn's interest is in what people can do, not what they can't do.
5. Archetypes – Porn celebrates certain body types and certain sizes and successful performances become the ideal to which others should aspire.
While I have paraphrased, and probably plagiarised, Evans's work here there are some salient points here to consider. The recent examination debacle in the UK is evidence of the belief that performance standards in education must be maintain (no higher and no lower), that young people are numbers on pages and not people with lives, that the focus on grades is vital for continuity, that grades define futures, and we celebrate the highest performance levels and try and forget about the rest. If we apply that to PE, then we can see the comparisons i.e. that the most able students in the most traditional sports who can perform the required skills at the required levels are those we celebrate.
That said, this wasn't the only aspect of Evans's argument. Far from it. Evans also wanted to know how "particular ways of thinking and action have been endorsed through legislation, policies, institutionally defined authority, expositions, argumentative demonstrations, statistics, plans, [and] designs" to such a degree that not only do politicians argue that PE is in crisis but the workforce believe it as well and constantly fight for their own and the subject's survival.
He argued that, over the last thirty or forty years, power has shifted from educational communities, who discussed educational controversies such as the nature of knowledge in education and PE, and to central government who talk about educational crisis after educational crisis. In fact, I would wager that education has been in crisis for the entire of my adult life.
However, while controversies used to be discussed by philosophers, and teachers and researchers and were funded by research councils and served as "moments of renewal", now the enduring talk of pending crisis hides such controversies and we've lost our ability to talk about them and influence them. "No longer were 'controversy' and debate (e.g. around gender, ability, grouping, etc.) to be seen as virtues of democracy rather as its emphasis; there were obstacles of progress, merely expressions of shallow left-wing ideology and spin."
The emphasis, in the UK at least, on competition, excellence, differentiation and measurement of performance has developed a culture fixated on "an economy of student worth" (Ball, S. (2004). Education for Sale! The commodification of everything. King's Annual Education Lecture, University of London, Institute of Education, University of London, June 17, 2004). We have 'gold standards' of performance and kids are seen to need "fitness and health knowledge, or sport and games, rather than dance, or namby-pamby non-competitive PE. . . Gold standards in PE and health are thus quite literally embodied, represented in successful sport heroes and heroines, or by particular body shapes. . . There are no half measures in this discourse, what is either good or bad at sport, fat or thin, nothing in between."
When good teaching is defined in this way, then teachers whose students achieve poor examination results, are fat and inactive, and who perform poorly at sport, are positioned as being unsuccessful and are blamed for the enduring state of crisis. Such a crisis might be a lack of elite sporting success, obesity, and/or gang culture and yet PE seems to find itself at the heart of both the problem and the solution. In short, "sport (or rather PE) is represented not just as a seedbed for a nation sporting success but as a cure-all for its psychological, social and economic ills."
When we are in a position to define the good teacher, the good professional, and the good pupil, and are constantly required to add value to ourselves and to our workplace then we lose track of other ways of being. When we set gold standards then, and excuse the analogy, we neglect and devalue other precious and semi-precious metals. We also engender feelings of "pride, guilt, shame and envy" in equal measure. At a time of progression, agency and momentum (as Evans alluded to at the start of his paper) we want teachers who can think and act innovatively, take risks and help their students express their potential is many different ways, and imagine alternative ways of being through PE. We need to move away from talk of crisis and talk openly again about the controversies in PE and in education. We need to see PE as a chance for individuals to blossom in their own space and understand their "body in relation to physical culture in all its prevailing forms." If we can do that then the illusion of wholly positive and mutually pleasurable high-level performance vanishes and new forms of being emerge. This is the challenge to all of us. It won't be solved quickly but it is the responsibility of the profession if we want to halt and then reverse our journey towards PE as porn.
What's next? As part of this series of blogs I propose the following as a way of considering the implications of this research on your teaching - Think, Act, Change (or TAC for short).
Think about findings of the paper – do they resonate with you? Use Twitter (@DrAshCasey) to ask a question, seek clarification, maybe challenge the findings.
Act on what you've read. What do you believe? Is it your responsibility to make changes or is this just something else that I've put on your plate? Is there action to take? If so, what might it be?
Change what you do in response to your thoughts and actions? Is this a personal undertaking? If you want to do something, or are looking for help, then please let the community know about it.
I wouldn't expect every paper to get beyond the T or even the A of TAC but if one paper resonates enough to get to C then hopefully all this is worthwhile. Good luck.
Reference
Evans, J. (2013). Physical Education as Porn! Physical Education and Sport Pedagogy, 19 (1): 75-89.
Thanks to Risto Marttinen for proofreading this blog and running a critical eye over these ideas. It was a challenge to write but any mistakes, errors or misinterpretations are mine and mine alone to bear.