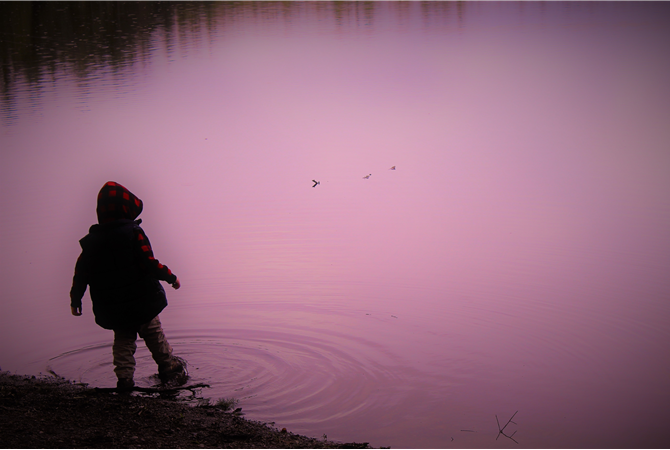 Photo by Darius Schumann on Unsplash
Teachers as policy actors
Teachers as policy actors: co-creating and enacting crucial inquiry in secondary health and physical education
This article was awarded 'Best Paper' in Volume 22 of the Physical Education and Sport Pedagogy Journal
Introduction
Little research has focused on teachers' perceptive of using critical inquiry. This is despite calls for the systematic use of critical inquiry approaches in Health and Physical Education (HPE). Over a two year period, three secondary school teachers sought to include a critical inquiry approach in their teaching through the adoption and co-creation (with the authors and other teachers) of a unit of work entitled "Take action". This unit of work was developed in the context of the Australian Curriculum for HPE, which encourages students to "use critical inquiry skills to research and analyse the knowledge of the field and understand the influences of their own and others' health, safety and wellbeing." (ACARA, 2014, para. 2).
The study
The three teachers co-created their critical inquiry-based unit as "an alternative to idealistic and performance foci often found in HPE". The teachers used a strength-based approach which inquired into the possibilities for physical activity within their own social networks and used crucial reflection, collaboration and action to try and impact positively on their own and others physically active lives.
Context and Participants
The study was conducted in two school in a relatively low socio-economic status area in Victoria, Australia. The three teachers – one man and two women – had between 2 ('Jess') and 4 ('Simone' and 'Josh') years of experience. All taught 12, eighty minute lessons of Take Action: Jess choose (or was expected, by her school, to teach four lessons a week (to year 7) for three weeks, Simone taught 1 lesson a week for 12 weeks to Year 10 students and Josh taught 1lesson a week for 12 weeks (Year 7).
Design and Method
This was a participatory action research study in which teachers and researchers responded to calls from policy-makers and academics to use critical Inquiry in HPE. This started by sharing ideas about alternative approaches to HPE. Five teachers from one school and 1 from another meet with the researchers at times convenient to the teachers and were supported through an online portal and phone conversations (at one teacher's request). Due to timetable constraints (and the decision to teach 12, eighty minutes lessons) only three of the six teachers who co-constructed Take Action went on to enact it. Data were drawn from field notes, classroom observations and interviews with teachers before, during and after Take Action.
Analysis of Data
Data were analysed inductively and constantly compared to other findings. This occurred in three phases of coding and culminated in the convergence of themes that allowed the researchers to tell a story about the teachers and their perspectives on the enactment of Take Action.
Findings
The findings are explored initially through the biographies of the three teachers and then through three themes: co-creation, engagement and reflection.
Jess: Whilst being a HPE teacher, Jess was also a head of year and she felt that her teaching of HPE (prior to the study) had been in contrast to the approaches she has seen and used in other curriculum areas. The use of critical inquiry, she felt, allowed her to bring her other pedagogies to bear on HPE.
Josh: Despite the bringing together of health and physical education in his school's curriculum, Josh felt that they were very much taught separately. The authors felt, prior to the use of Take Action, that Josh struggle to articulate that critical inquiry elements of the new HPE curriculum in Australia and was a little beholden to his HPE practices of teaching skills.
Simone: The core reasons Simone volunteered to take part in Take Action was because she felt it would reconnect her with her aspiration of making a difference. However, and in common with the other teachers, she struggled to initially see how she could be responsive to the needs of her pupils in their roles as student-researchers.
Co-creation: This was a process that combined individual and group work. In the first instance lessons were planned by both teachers and researcher. These plans were then brought togethercollectively for comment and, where appropriate, development and refinement.
Enactment: In this phase teachers and students were supported in their daily practise of using Take Action. The structural support offered to the teachers proved fundamental in their fruitful and sustainable use of 'alternative' approaches to HPE. The potential sources of support included professional learning, school leadership, colleagues and community stakeholders.
That said, whilst these were seen as possible avenues of support, both Simone and Josh felt unsupported by the school leaders. Simone, however, did say that she found the level of community support was such that it helped her in her use of critical inquiry. Jess, in contrast, was more successful in her utilisation of Take Action and she epitomised the impact a teacher could have when she had faith in her students ability to use critical inquiry approaches.
Reflection: Time was vital. Theuse of Take Action, i.e. the planning, teaching and reflection on planning and teaching took time. So did any change in the teachers' philosophies. The authors felt that "what we learned from the three teachers in their willingness to plan, enact and reflect on Take Action was that teachers and students need structural support and time if any policy is to be mobilised successfully."
Discussion and Conclusion
Despite the core element of co-construction Take Action wasn't used in the way the co-creators imagined. Even when using the same unit of work there were differences inherent in each teacher's use of the unit of work. Josh was seen as a receiver of Take Action i.e. he utilised the unit but didn't deviate for the co-created lesson plans. Whilst Simone was mainly a receiver of Take Action she did remain enthusiastic about it, despite some of the challenges she face in its enactment. Jess was seen as both an 'enthusiast' and 'entrepreneur'. She was able to challenge the fixed notions she had about teaching HPE and this allowed her to build her own capacity as a teacher and take what was seen as meaningful actions for her and her students.
In concluding the paper, the authors suggested that whilst policy can create an opportunity or context for change it is biographies and ideologies, and histories and environments that ultimate dictate what might happened. That is not to say that we shouldn't challenge practice just that we should acknowledge the time it takes to challenge and change practice.
Reference
Laura Alfrey, Justen O'Connor & Ruth Jeanes (2017) Teachers as policy actors: co-creating and enacting critical inquiry in secondary health and physical education, Physical Education and Sport Pedagogy, 22:2, 107-120, DOI: 10.1080/17408989.2015.1123237