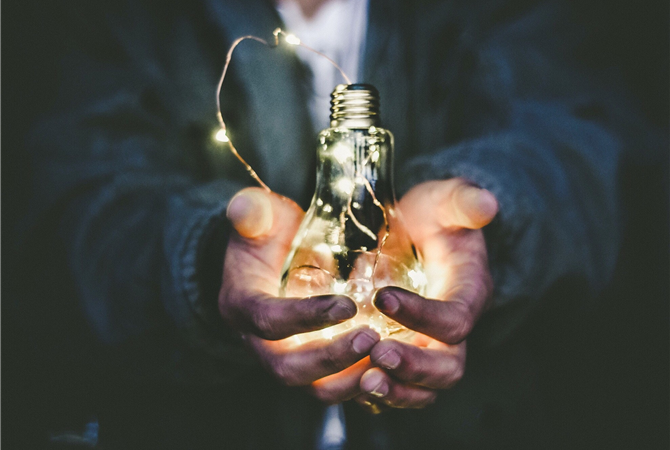 Photo by Riccardo Annandale on Unsplash
Using Self-Study of Practice
Our own histories inform the histories of others. The past help us to make choices today and in the future, and these choices impact on the lives of others. The decisions we make are, somewhat, based on the decisions that have been made by others for us. Some of these decisions and choices are obvious (like buying a gift or moving house or school). They are tangible and obvious. Some are fleeting. They are made in the moment and forgotten as quickly and yet they still have impact. They effect and affect others. Take our pedagogies.
My teachers made decisions for me based on their histories. Those decisions impacted on the ways in which I taught and the sports I favoured (and still do I'm sure). Indeed, they stongly impacted on the very manner in which I considered and constructed physical education. In turn, I made decisions that have impacted on others. Those I taught physical education to and went on to teach were influenced by the decisions I made for them.
What Ciara did, with the help of Tim (and Déirdre Ní Chróinín) as her critical friend, was look that decision making process squarely in the eye (so to speak) and asked it some serious and meaningful questions. As a primary school physical education teacher, with a background in elite Rugby and traditional Irish sports, Ciara taught in a manner not dissimilar to her coaches and teachers, and she found herself making decisions that were comparable to theirs. Simultaneously, she felt challenged by her lack of understanding as to why the physical education she loved wasn't universal loved by others. Why did so many pupils dislike and/or not want to take part in physical education?
Many of us have asked that question but the difference, perhaps, is that Ciara set out to try and find an answer. Importantly, she didn't set out to answer the question for the world – but we now get to learn from her through this blog and our book – but for the young people in her care. She not only wanted to know more about physical education but also more about herself and the impact she was having on others. In choosing to use self-study of practice she chose to look at her practice from a very personal perspective and see how it contributed to the poor or non-engagement of others.
Ciara was, in many ways, fortunate that the master degree she chose to undertake "to become an encouraging and supportive teacher" was taught by Déirdre. She was also lucky that Tim and Déirdre were working collaboratively not only through self-study of practice but also on meaningful physical education. You could say that the stars aligned. But we've all had opportunities such as this. The stars have aligned for all of us in some way or another. We've all meet mentors and role models and inspirations. What Ciara was able to do was to align her interests with theirs and find ways to utilise that collaboration to enhance her teaching and her students learning.
In seeking to change what happened in her practice Ciara sought to examine:
· her own experiences of implementing strategies, activities and approaches in primary physical education the fostered personally meaningful experiences (generating a teacher's perspective); and
· children's experiences of those strategies, activities and approaches (generating learners' perspectives).
Working with Tim, Ciara chose to use self-study of practice in an effort to acknowledge the ways her biography coloured how she taught. The aim was to foster meaningful participation in physical education and youth sport by offering experiences that promoted: social interaction, challenge, motor competence, fun and delight. To do this she chose the Teaching Games for Understanding approach. The use of TGfU stood in contrast to much of her own learning as a physical education student and elite rugby player, which she suggested could be described as a more traditional, skill-drill-based approach to learning games.
It would be easy to argue that Ciara might have chosen any of the other approaches described in our book. That said, it was Self-Study of Practice's commitment to look at her practice through her self, her identities, and her biography that drew her to it. To do this, she aligned her research with LaBoskey's (2004) and Samara's (2010) criteria for quality in self-study of practice research designs.
1. Self-studies are self-initiated and self-focused
It helped that Tim and Déirdre were engaged in their own self-study of meaningful physical education. But the key wasn't that they made Ciara used either self-study or meaningful physical education but that Ciara chose to. Yes, she could adapt this work and their collective understanding to focus on her teaching but it was her choice and her focus. She wanted to help the children she taught to gain meaningful experiences in her lessons and she found her own way of doing this.
2. Self-studies are improvement aimed
Ciara had a desire to improve something. In doing so she mapped out some fairly specific questions to guide the self-study of practice enquiry. She had a clear focus onimproving her understanding and enactment of the pedagogy, particularly as it related to fostering children's meaningful experiences in physical education. The processes of self-study required her to be honest about things that did not go well or to plan, and of things that she did not understand. It is important to remember that honesty also means acknowledging the things that went well as well as the things there might be improved. Too often, in seeking to critique we are simply critical of ourselves.
3. Self-studies are interactive
In self-study it is vital that researchers involved others so that they avoid self-indulgent navel-gazing. Ciara chose to involve Tim (someone she didn't know prior to the study). In this way she had someone (Tim) to talk openly to about the challenges she was facing as a teacher without fear of humiliation or consequence. Additionally she chose to interact with the students. She acknowledged concerns that when teachers research their own students' experiences of their teaching, the power differential means the children feel obliged to tell the adult what they think the adult wants to hear and found ethical ways of supporting their involvement. In doing so, she was able to look at her practice through their eyes and understanding the meaning they garnered from her teaching.
4. Self-studies involve collecting multiple forms of (mostly qualitative) data
Ciara collected two main types of data: teacher-generated artefacts and student-generated artefacts. The first came from documents that Ciara generated herself, i.e. unit and lesson plans, reflective journals, and recorded conversations with Tim. The latter were generated by and with the children. These included individual and focus group interviews, drawings, diary entries, stories and poems.
5. Self-study are valid if they represent trustworthy accounts and interpretations
Throughout the study, and her reporting of it, Ciara endeavoured to be transparent in her data collection and analysis, used multiple data sources (each of which provided unique insight into the lives of the practitioner research participants), shared evidence where contrasting or disconfirming accounts of meaningful physical education where evident, and provided evidence of the ways in which this research led to changes in her own beliefs and enactment of practice.
By engaging in self-study of practice Ciara came to both value and recommend the support offered by a critical friend. She came to see the need to be open to change and to be prepared to rethink what teaching physical education means, involves, and looks like to teachers and learners alike. She realised the significance of understanding the nature of her own sporting experiences from the outset and view her own teaching with a fresh outlook. The collaborative nature self-study allowed her to shed light on areas of practice that she may otherwise have overlooked. By implementing a rigorous enquiry into what has shaped her experiences and her teaching supported her to improve practice. It's allowed Ciara to grow personally and professionally, and enriched her own self-confidence.
Self-study of practice is focused on what we do and why we do it. It puts history front and centre and ask the practitioner researcher to look at what is happening from multiple perspectives. For Ciara this meant looking at her sporting background and current practices through her own eyes and those of her critical friend and her students. What might it mean to you?
References
Casey, A., Fletcher, T., Schaefer, L. & Gleddie, D. (2017). Conducting Practitioner Research in Physical Education and Youth Sport: Reflecting on Practice. London: Routledge.