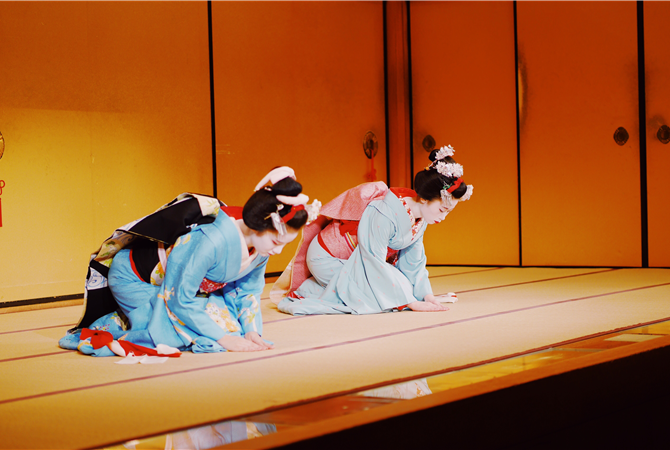 Photo by wang xi on Unsplash
Autoethnography
This blog covers the third of the four practitioner research approaches we included in our book and, to be honest, we could have included more. Methodologically there are many ways – some quite nuanced - in which to research your practice. We chose these four approaches because we all had some experience in using at least one of them. Whilst I have used autoethnography – having been introduced to it on my Masters' degree – much of what I now write owes its worth to Doug Gleddie. Doug led on this chapter and helped me to see further by allowing me to stand on his not inconsiderable shoulders.
So what is autoethnography and why is it different to action research and narrative inquiry (or indeed self-study of practice which I will cover in a couple of weeks)?
Taking on the first of my questions, autoethnography is a methodology that is designed to examine or describe (graphy) the self (auto) in the context of culture (ethno). And it is the entho part that stands it out from the other methodologies; for while they reflect on place they not put such an emphasis on culture. Like narrative inquiry, autoethnography embraces stories but it does so in connection with culture. Unlike autobiography – which doesn't analyse as much a story the culture/world that surrounds the individual – autoethnography pays attention to the relationships that surround the individual, it illustrates cultural phenomena and it can provide a voice and a story for those who are normally overlooked or ignored.
Drawing on the work of Chang (2008) we argued in the book that autoethnography has four foundation stones: (1) that culture involves groups i.e. relationships that surround an individual (whether supportive or not) impact on the culture that that individual experiences; (2) reading and writing autoethnography involves understanding both self and others i.e. the purpose is to listen and learn and then seek understanding; (3) Telling does equate to understanding i.e. understanding culture takes time and requires deep analysis and interpretation. (4) autoethnography is a form of teaching i.e. through the development of cultural understanding we learn how to develop more effective relationships and societal functions.
So what makes autoethnography a viable choice for you (as a practitioner researcher)?
Put simply, "it is important for the practitioner researcher to understand the circumstances and contexts, benefits and nuances that exist. For a teacher or coach to use autoethnography is to explore their experience in relation to culture" (Casey et al. 2018, p. 44).
That, however, is easy to say. What is often more difficult to see is how this might work in your own situation. How might you use autoethnography? To do this it is often useful to 'see' how other people have used autoethnography and, in what remains of this blog, I seek to do just that. I will start by exploring general understanding of autoethnography before giving specific examples from physical education and youth sport.
In their handbook of autoethnography, Holman Jones et al (2016) highlight a number of purposes/ways in which autoethnography has been used to:
Disrupt norms: For some it has been used as a way of challenging dominate expectations about how research is conducted and presented. In this way, autoethnography has been presented as poetry or a performance and has embraced the subjectivity inherent in describing (graphy) yourself (auto) within your own culture (ethno).
Provide insider knowledge: in autoethnography the research topic is the experience itself and it is therefore inherently, if not deeply, personal. It is sometimes painful and is always written/performed by those living with or inside the phenomenon.
Move through difficulties to make life better: autoethnography is not a form of self- flagellation (i.e. beating or flogging). Stories are not told as a means of 'beating ourselves up'. Instead, whilst they may start with feelings of confusion, neglect, anger or conflict they are intended to be cathartic/liberating. They are a way to navigate ourselves through personal struggles and/or give us a sense of insight and, perhaps, to realise that we are not alone in feeling as we do.
Break the silence: autoethnography seeks to bring to light our individual experiences within and through the surrounding culture. It is used to give ourselves (and perhaps others who have remained hidden, supressed or neglected within a particular culture) a voice and some volume.
Provide accessibility to the work: Academic work isn't always the most accessible writing there is. It uses big words, complex theories and is often hidden behind expensive paywalls. Autoethnography seeks other formats, media and a venues for publication and tries to make itself accessible to others.
So if this is what autoethnography sets out to achieve, how has it been used in physical education and youth sport?
Purdy et al. (2008) used it to explore the dynamics between a coach and athlete in competitive rowing. Using memories, diary entries and emails over a six month period the authors constructed a series of interrelated stories to explore the culture of elite sport and the roles within it.
Mills (2015) use autoethnography to explore identify formation as he moved out of a career in coaching football (soccer), lost his father (who was also his mentor, coach and friend), and then came back into coaching.
Cassidy et al. (2015) created a script to provide insight into one coach's experiences of developing a coach develop programme.
Carless (2012) used autoethnography to delve into his experiences of negotiating homosexuality and masculinity within school sport.
McParland (2013) used the concept of the four quarters of a basketball games to explore the history of women's sport, her childhood and university experiences and her experiences of gender roles, athletes and sport.
Brooks and Dinan Thompson (2015) used autoethnography to explore the 'placelessness' of their experiences of being an elementary physical education specialist.
Fisette (2013) explored the challenges of changing an identity that was rooted in athleticism and ability when she experienced a spinal injury, multiple surgeries and partial paralysis.
Morimoto (2008) used autoethnography to challenge one of the dominant discourses in physical education. She wrote about experiences of being a fat physical education instructor and challenged the discourses about ability and embodiment.
In all of these example we see ways in which practitioners have used autoethnography to disrupt norms, provide insider knowledge, move through difficulties, break silences and talk to the field through their own experiences. Throughout these pieces we learn not just about the individual but about their place within the culture that surrounds them. We learn about stories as lived and experienced culturally and in doing so we are faced with our own expectations and hidden biases. We are forced to consider other experiences in cultures we recognise and, in doing so, we allow ourselves to challenge what we failed to see or allowed to slide. To me this is the strength of these pieces and of autoethnography but don't take my word for it. Give it a go.

References
Brooks, C. & Dinan Thompson, M. (2015). Insideness and outsideness: an autoethnography of a primary physical education specialist teacher. European Physical Education Review, 21(3), 325-339.

Carless, D. (2012). Negotiating sexuality and masculinity in school sport: An autoethnography. Sport, Education and Society, 17(5), 607-625.

Casey, A., Fletcher, T., Schaefer, L. & Gleddie, D. (2017). Conducting Practitioner Research in Physical Education and Youth Sport: Reflecting on Practice. London: Routledge.

Cassidy, T., Kidman, L., & Dudfield, O. (2015). Insights in to the process of creating a coach development programme: the opportunities and challenges of ethnodrama. Qualitative Research in Sport, Exercise and Health, 7(5), 589-605.

Chang, H. (2008). Autoethnography as method. Walnut Creek, CA: Left Coast Press.

Fisette, J.L. (2013). The stigmatised physical educator. Qualitative Research in Sport, Exercise and Health, 7(4), 466-487.

Holman Jones, S., Adams, T., & Ellis, C. (Eds.). (2016). Handbook of autoethnography. New York, NY: Routledge.

McParland, S. (2013). The gender game: Rewriting the rules of basketball through Autoethnography. Sport History Review, 44, 25-37

Mills, J.P. (2015). An (AUTO)ethnographic account of constructing, deconstructing, and partially reconstructing a coaching identity. Qualitative Research in Sport, 7(5), 606-619.

Morimoto, L. (2008). Teaching as Transgression: The Autoethnography of a Fat Physical Education Instructor. Proteus, 25(2), 29-36.

Purdy, L., Potrac, P., & Jones, R. (2008). Power, consent and resistance: an autoethnography of competitive rowing. Sport, Education and Society, 13(3),319-336.