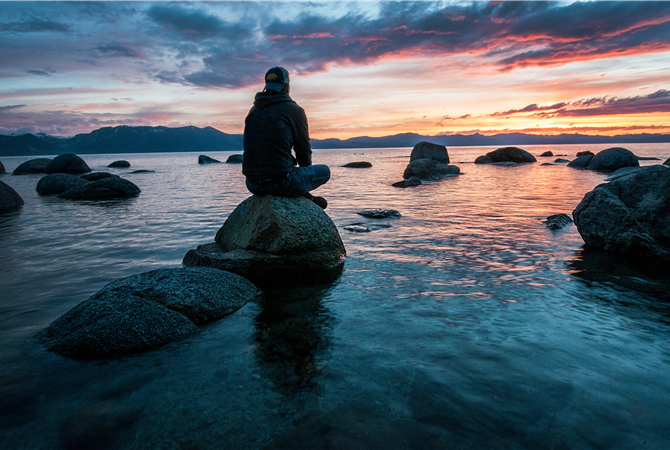 Photo by Keegan Houser on Unsplash
Meaningful Experiences in Physical Education and Youth Sport
Introduction:
The authors undertook to review empirical research published since 1987 to ascertain the role and nature of meaning in physical education and youth sport. Many have argued for the inherent value of movement and for movements capacity to enrich human life and make it meaningful. Some have explore the meaning of objects (such as balls) in physical education or the meaning of experiences while others have investigated meaningful outcomes but few have brought these studies together to gain a broader sense of the 'components' of meaning that might make for enriched physical education and youth sport experiences.
Drawing on Scott Kretchmar's definition, Beni et al (2017) hold that meaning includes emotions, perceptions, hopes, dreams and other cognition, and argue that when these combine to make an experience personally significant for an individual then this experince could be said to be meaningful. Through the identification of common threads of meaningfulness in physical education and youth sport, the authors seek to offer guidance to teachers and coaches with regards to designing and facilitating meaningful experiences for learners.
Methods
Exploring three key databases – SPORTDisucs, Education Source, and Web of Science Complete – Beni et al (2017) focused on empirical studies, written in English and published in peer-reviewed journals. Their demographic was under 18s and their focus was on the meaningful experiences of this group in physical education and youth sport. The prevalence of papers using the 'meaning" or "meaningful" returned results in the millions. Even the addition of "physical education" only lowered this figure to 100,000. Both, as you can imagine, are unmanageable for the purposes of a review of literature. To this end, combinations of terms such as "meaning-making", "meaning making", "sense making etc. and populations such as "child", "student", "pupil" etc. were used to manage the search outcomes from these three databases. The final cache of papers was 161: 50 of which - on closer reading – meet the parameters of this review. All were read independently by the three researchers and five categories emerged to frame the review: (a) social interaction, (b) fun, (c) challenge (including the sub-theme competition), (d) motor competence and (e) personally relevant learning.
Results
Beni and colleagues found that while there was support for the idea that any given meaningful experience was an individualised experience, there were some broad concepts that emerged from the review.
Social Interactions
The manner in which young people interacted in physical education and youth sport was shown to impact both positively and negatively on an individual's meaningful experiences. This wasn't just the relationships between peers and teachers/coaches but also the learners relationship with the learning context (i.e. have they experienced an activity before and what meaning did they subscribed to it then). Interactions could be seen as inclusive or isolating and a lack of connect with an adult was certainly seen as something that could reduce meaningfulness. The types of groups (random, student selected, teacher selected) also had the potential to impact on meaningfulness, as did perceptions about the quality of their own participation, ability, learning, achievement and social/emotional well-being.
Fun
Fun was a more powerful indicator of meaningfulness than developing one's own health. That said, fun wasn't just about jolliness and playing games but also about learning and challenge. Sitting and talking to your friends or "messing around" weren't seen as meaningful. This suggests that what is fun isn't automatically meaningful and vice versa.
Challenge
Appropriate challenge was seen as another important facet of a personally meaningful experience. This included a sense of achievement, notable outcomes, and reasons to try. It also included the opportunity to set your own goals and self-improvement.
Competition
This sub-theme of challenge was seen as both a contributor to, and detractor from, meaningful experience. Competition was valued for the social interactions and personal challenges it provided and devalued for the overt attention it was given. An interesting finding from this review was that while competition was valued in youth settings in wasn't always valued in physical education.
Motor Competence
Meaningfulness was attributed to situations where young people were able to be positive about their own perceptions of their motor competence. In other words, when students felt they could execute games skills, understand their performance in relation to others, receive praise from teacher/coach and/or peers they felt their experiences were more meaningful. When this wasn't possible, and where they received negative responses, the meaningfulness was greatly reduced or lost.
Personally Relevant Learning
When young people could recognise the importance of what they were learning and make connections to life outside of the situation – either in the present or future – they came to see their experiences as meaningful. On the contrary, failure had the effect of reducing or removing meaningfulness. The connectively of experience (or the lack of it) to their broader lives was an indicator of meaningfulness which lead to comments such as "this is what you do when you're not using your head".
Discussion/Conclusion
Greater attention is needed if we are going to understand the impact of meaningfulness on physical education and youth sport. Attention is particularly needed on the interaction between these five areas. For example, the review highlights areas in which fun is frequently mentioned in combination with other themes. For example, students' experiences in physical education were better when they are more than "just a bit of fun" and included learning. Additionally, motor competence and challenge were sometimes associated. Equally, meaningful experiences doesn't require all five themes. Many meaningful experience occur when one or more of the themes is absent.
Beni et al (2017) concluded by arguing that there needs to be a more concerted effort to positioning meaningful experiences as a priority element of physical education and youth sport. Their paper provides us with a sense of direction and a useful framework but the key decisions, going forwards, lie with teacher and coaches, schools and clubs, policy makers and national governing bodies. How do we, collectively and individually, ensure meaningfulness in the experiences of young people in physical education and youth sport? It seems such a fundamental ask but are we purposeful in our decisions to seek meaning in what we do? Watch this space…
This article is the most read paper in the Journal QUEST.
Reference
Stephanie Beni, Tim Fletcher & Déirdre Ní Chróinín (2017) Meaningful Experiences in Physical Education and Youth Sport: A Review of the Literature, Quest, 69:3, 291-312, DOI: 10.1080/00336297.2016.1224192