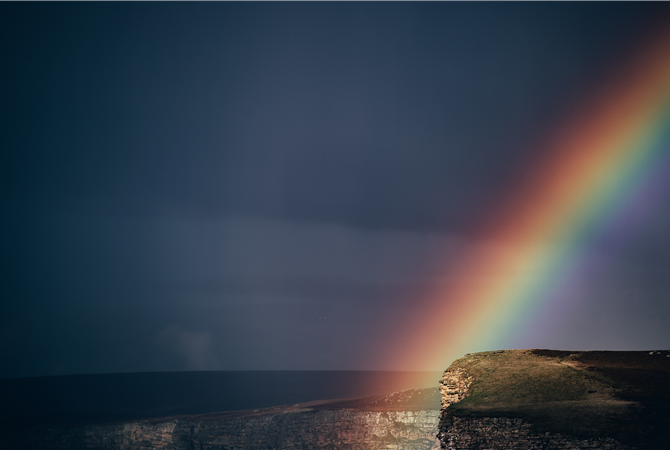 Photo by Annie Spratt on Unsplash
Grey Areas
I remember deliberately having grey areas on my timetable. I know this because that's how I shaded them in. These were not areas of ambiguity or indecision. These were deliberately shaded in and referred to as grey. These were the areas where I let myself (or was forced to) teach spontaneously, to be less guided by the pedagogical intentions I entered the classroom with and more attune to my pedagogy senses. This were the lessons where I chose (was required by circumstance) to be reactive rather than proactive in my teaching.
On most occasions, these we lesson where I knew I wasn't in control of content or where I was team teaching with a colleague who didn't share the same pedagogical aspirations as me. These were lessons were a planned for models-based practice approach wasn't an option or, if it was, it had to be sneaked into those teachable moments (Metzler, 2011) that I could find or make.
At the height of my PhD research I was teaching nineteen classes a week through MBP. Each class needed to be well-prepared and thoroughly research. I prepared in detail and I reflected on that preparation. I reflected on my teaching, I asked the pupils to reflect on their learning and, when I could, I asked colleagues to observe and reflect. And I read and read and read. Oh, and I ran lunchtime and after school clubs, evening and weekend fixtures and everything else a PE teacher has to do. As I said last week, my use of MBP was work+work.
In order to identify what lessons I would teach that week, day and/or lesson, I colour-coded them. Subsequently, my MBP lesson had a different colour based on year group taught and model used, and all my other lessons became grey on my timetable. And the idea stuck.
Grey lessons were, for me, the same as theatre improvisation. These were lessons that I often created spontaneously and without preparation. These were lesson where I had to constantly be on watch for opportunities to grab. Once I had these teachable moments I tried to teach the life out of them. Indeed, Carpe diem, or seize the day, might have been a title for this blog such was my lot.
I remember one lesson particularly well. I had a visitor over from Spain. A head of PE who had travelled to Leeds to spend some time with David Kirk and who was subsequently spending the week with me in school to observe my MBP teaching. He came out with me to watch me teach athletics (track and field) and to better understand these grey areas.
I was told as I arrived on the field that I would be teaching hurdling. My 'improv' (another word for improvisational theatre, often called improv or impro) pedagogy kicked in and I started to work out how I could use a Cooperative Learning/Understanding approach to this 50 minutes worth of teaching. I'd just settled on my plan when…
"Change of plan. Can you do High Jump?"
I was shocked but I quickly re-planned. In fact, I seem to remember being really pleased with what I achieved. I have the feeling now that I'd got a lot of individual accountability, positive interdependence and small group skills (all Cooperative Learning elements) into the session as well as some modification-representation and exaggeration (all pedagogical principles from TGfU).
When I started using MBP there were lots of what I now know as grey areas in my teaching. These were where my normal teaching occurred as I experimented with MBP. As I got increasingly fluent with MBP the ratio of grey to colour shifted too. With less and less grey.
In truth, by the end of my time in the school most if not all my lessons were tinged with some colour and the depth of the grey had changed from dark to light. But the key, for me at least, was to acknowledge these grey spaces. I tried not to hide from them but I recognised their existence and used them as opportunities to experiment.
I had the great privilege this week to SKYPE into a lecture with a number of Canadian undergraduates who were exploring MBP. I spent an hour with them and really enjoyed the time and the discussion. My take home message was the newness of MBP to this audience and their willingness not only to explore it but to challenge its place in their space. I was asked, for example, if 'doing' MBP was too hard. Was it, as Launder (2001) suggested, such a complicated beast that only the 'best of the best' could hope to tame it?
My initial and honest answer was yes. And then came the caveat 'if you try and do everything at once'.
Models-based practice is not an easy ask or a simple change. I've been reading this week for a paper on Cooperative Learning and have been trying to learn more about its origins and epistemological foundations/assumptions. This has required me to explore some new (to me) old texts on the model from mainstream education. The overriding message is the adoption of Cooperative Learning isn't a 2-3 week process, nor 2-3 months but 2-3 years. It is a process filled with trial and error and adaptation.
So, Launder is right. Straight off the bat it's too complicated. But as part of sustained pedagogical and professional development it isn't. What's more, the grey areas can help. I learnt a lot about my pedagogical fluency around different models. I learnt a ton of stuff about teaching different activities, about prioritising different types of knowledge and looking out for the needs of other people (most importantly my pupils). And I got a huge amount out of the lessons over which I held ownership, and for which I could plan and teach through the pedagogical models I had come to value
My message here is don't be afraid of those grey areas. Truth be told I wanted my whole timetable to be a rainbow of colour with no grey in sight. That was my ambition but it wasn't possible in the three or four years I was able to really dedicate to the rainbow of MBP. I needed more time and I needed to better sway and impact on the work of my colleagues. At first, this frustrated me. But eventually I embraced and came to value my regular 'improv' sessions. They weren't how I wanted to teach but because they didn't kill me (pedagogically) they made me stronger (pedagogically). I encourage you to do the same.
References
Launder, A. G. 2001. Play practice. Leeds: Human Kinetics.
Metzler, M. W. 2011. Instructional Models for Physical Education.3rd ed. Scottsdale, Arizona: Holcomb Hathaway.