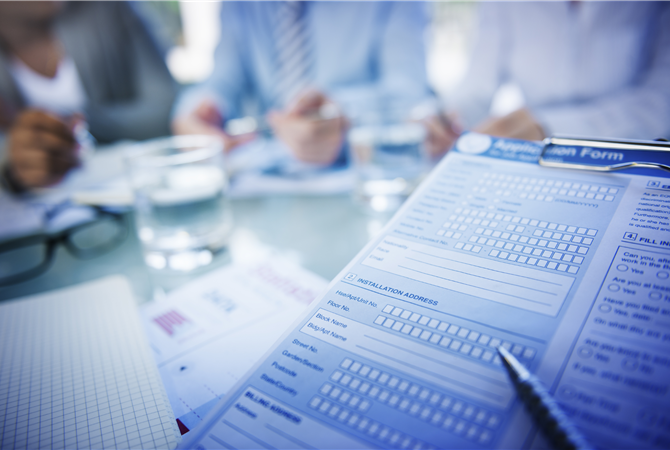 Keeping up appearances
Wanted: Teacher of Physical Education. Key Skills: Must share the same interests in traditional male sports as current staff, be a team player, have the type of humour that allows (a) you to turn a blind eye, (b) laugh at senior colleagues jokes, and (c) be able to take a joke yourself. Finally, you must be considered easy going and be interested in the community.
Before you can become a teacher you are told that you need to satisfactorily perform a variety of tasks. It would be easy to assume that these tasks would be about teaching. You would certainly be forgiven for feeling that if you taught good lessons, had a good subject knowledge and were good with the students then you would be well on your way to qualifying. But that doesn't seem to be the case.
As the job advertisement above unsubtly hints new teachers are expected to engage appropriately in a number of social tasks. In many ways this seems OK – after all they need to be seen to fit in – but when these tasks are often unstated, inferred or implied and when fitting neatly in is the only choice (a "you can have any colour you want as long as it's black" scenario) then the "OK"ness of the whole scenario seems to evaporate. That said the successful completion of these social tasks "are likely to have significant implications for their [new teachers] evaluation, job prospects, community membership, identity and practice."
The significance, and yet inconsistency between staffrooms and between colleagues, of these social tasks in shaping the decisions and engagement of teachers young and old requires more serious consideration. They seem, at least according to Rossi and colleagues, to principally hinge on the new teacher's ability to create "cordial social relationships" with key "players" in the staffroom. This is difficult in any situation but when future careers and positions of power and influence might hinge on this/these relationship(s) then these social tasks need to be foreground a little more in our discussions of teaching and teacher education.
The balance for many of the new teachers in this study was in moving "from peripheral to full membership" of the department without over- or under-stepping in the process. To do this they needed (a) to demonstrate a shared interest in sport, (b) an appreciation about belonging to a team; and (c) have the capacity to use humour, be easy-going and show interest when engaging in the community.
A shared interest in sport
Teachers talk about sport. Indeed the authors described it "as a central topic of interest". It is talked about, reflected on, speculated about and analysed to the point, in the words of one pre-service teacher, where it is "basically the crux of everything". It is, however, not sport generally but a handful of traditional sports specifically. Furthermore it is often the sports that the school specialises in and upon which the "sporting prowess and reputation" of the school is built. Having a knowledge of the game is good for new teachers but engaging in sport-related conversations and engaging in betting through footy-tipping (what Wikipedia defines as "a competition involving picking winning sports teams over a given season") are more advantageous. Indeed the activity of footy-tipping provides a "point of interaction as part of the culture of many Australian workplaces".
Such is the position of sport that new teachers are required to find ways of connecting with others through the sports that interest them. Some sports grant privilege because 'everyone' has an interest in them. Significantly these sports are male sports with female sports being rarely discussed. The conversations that occur about sports present opportunities for pre-service and beginning teachers to interact with their new colleagues and demonstrate shared interests. Rossi and colleague found that when a shared interest wasn't evident then new teachers became good at talking about what the more experienced teachers found interesting. For one teacher, a soccer player who was working in a rugby school, his status as an elite participant was of no value because it was the wrong game. As a consequence, where a rugby player's behaviour would have "enhanced their possibility of participating in the shared interests of the community" he was "denied the community with [potentially] devastating outcomes".
Negotiated understandings of teamwork
Being part of a team is a 'desired state' in departmental staffrooms. New teachers are expected to be part of the team's approach through the actions of "collaboration, helping out and getting along". In short everyone helps each other out. Having a shared ethos, being united and having mutual respect are key aspects in achieving the "common goals of providing a positive learning environment".
Fitting into this team and being a team player means that new teachers have to show commitment to the team. For many students in this study this was achieved and publically demonstrated by helping out at school events and in extra-curricular (co-curricular/intermural) sport. In this way they became an important cog in a team that operates as a "support network for work".
Humour, easy-going and negotiation skills
Humour is a key attribute to have in the staffroom. "Jokes, pranks and teasing" are all important, as is the willingness to be both a witness and a target. Being a PE teacher means being able to "both give and get a joke". The jokes might be lewd and sexists and might target women but it is important not be offended and not to take it to heart. For individuals who engage in behaviours outside of staffroom expectations teasing and alienation seem to be used as "appropriate repercussions".
New teachers are expected to accept teasing and laugh at others' jokes and to be passive or even dismissive to show their agreement and/or complicity. "Maintaining the appearance of being either laid-back, jovial, think skinned, easy going, up for a laugh, were social tasks that were identified across a range of departmental offices". As new teachers there is the need to fit in and play the game to thrive and survive. That said being seen as too keen, phoney, needy or underfoot was a bad thing. In short, new teachers need to fit in without taking up too much space.
Importantly, though, it is not all about being laid-back and easy going. There is work to be done and it isn't uncommon for the staffroom environment to be regularly "punctuated with frenetic periods were organisational tasks predominated". This means that new teachers need to work out when to be social and when to be organised and have to learn how to navigate between the two.
Building positive relationships requires considerable effort, attention and energy and yet the social tasks we have discussed are not taught (perhaps even mentioned) on teacher education programmes. Being a 'good fit' is important and has implications "for either a successful practicum or progressing a career". This requires a "nuanced understanding of the space" and yet no one space is identical. The energy required to navigate these different spaces has to come from somewhere and Rossi and colleagues wonder if it comes at the expense of enhanced pedagogical inquiry and practise. The question is what are pre-service and beginning teachers learning in these spaces: How to teach better or how to be better teachers?
Rossi, T., lisahunter, Christensen, E. & Macdonald, D. (2015). Workplace learning in Physical Education: Emerging teachers' stories from the staffroom and beyond. London: Routledge.